In this episode of the RAW Barbell Club podcast I get to sit down with Seb Ostrowicz the owner of the Weightlifting House Podcast. If you haven't heard his podcast it's the best 'Olympic Weightlifting' podcast going around right now! Check out his story!
---
Want to help us keep making these podcasts?
Making this weekly podcast is fun but it does cost money! From Bandwidth fees, travel, hosting costs and equipment, even the smallest donation goes a long way to helping to improve the show!
All we're asking for is the cost of a coffee! We'll make sure to give you a shout out on our podcast and put you on our NEW donors page!
Your Generosity Keeps The Podcast Coming!
---
 Starting a Phenomenon:
Meeting Glen Pendlay & Creating The Weightlifting House Podcast
with Seb Ostrowicz
RAW Barbell Club Podcast
Episode 23
Seb Ostrowicz is the voice of the people. With a keen mind and a drive to create something meaningful, Seb has been able to grow one of the biggest and most informative Olympic Weightlifting specific podcasts on the web. From humble beginnings this is a story that follows Seb's creation of the Weightlifting House Podcast, how he started weightlifting, how met Glen Pendlay and how he decided to make weightlifting his life!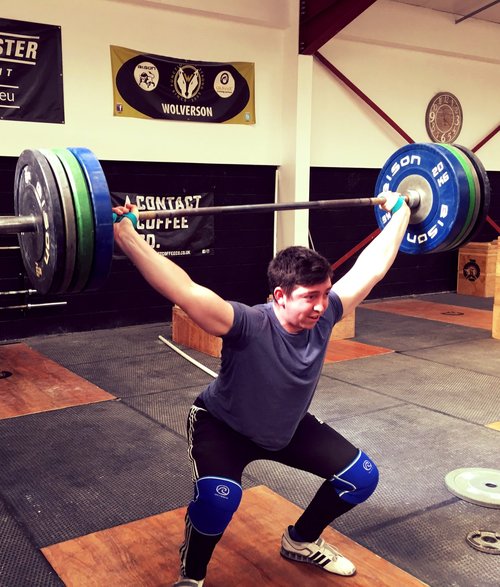 Thanks Seb for joining me this week! If you want more Seb (I sure do) please check him out on instagram
@Seb_Ostrowicz and follow his podcast @Weightlifting_House
If you love weightlifting as much as me, and want to soak up as much information as possible please subscribe to Seb's Podcast "Weightlifting House". He produces 3 shows at the moment.
The Weightlifting News Show – With updates on top lifters their training and whats happening around the world
The Information Show – With World Renowned Coach Glen Pendlay talking about all things weightlifting training.
Sinclair Count-down – A series of mini episode for those in love with the history of the sport
I know if you loved our chat you will love Seb's podcast too so please check it out!
RAW Barbell Club Podcast – Episode 23
Podcast: Play in new window | Download
Subscribe: Google Podcasts | Email | RSS
Loved this Episode?
Share it!
Share to Facebook
Ask us a question!
---
[column size="one_fourth" is_last="false"]On i-Tunes[/column]
[column size="one_fourth" is_last="false"]On Android[/column]
[column size="one_fourth" is_last="false"]On RSS[/column]
[column size="one_fourth" is_last="true"]On Email[/column]